Personal Injury Solicitors of the Year
Proctor & Hobbs is an independent law firm specialising in civil and commercial litigation,
prison law, criminal defence, personal injury and immigration. The eight-strong team consists of solicitors, foreign lawyers, trainee solicitors and paralegals, all of whom endeavour to provide affordable, efficient and accessible legal services
to all members of the community. With a Bradford- based head office, the team at Proctor & Hobbs are in the process of diversifying their reach, with plans to open offices in Marble Arch, London and Islamabad, Pakistan within the next 12-18 months. Their primary clientele is individuals with legal issues, requiring transparent, expert advice in a timely fashion.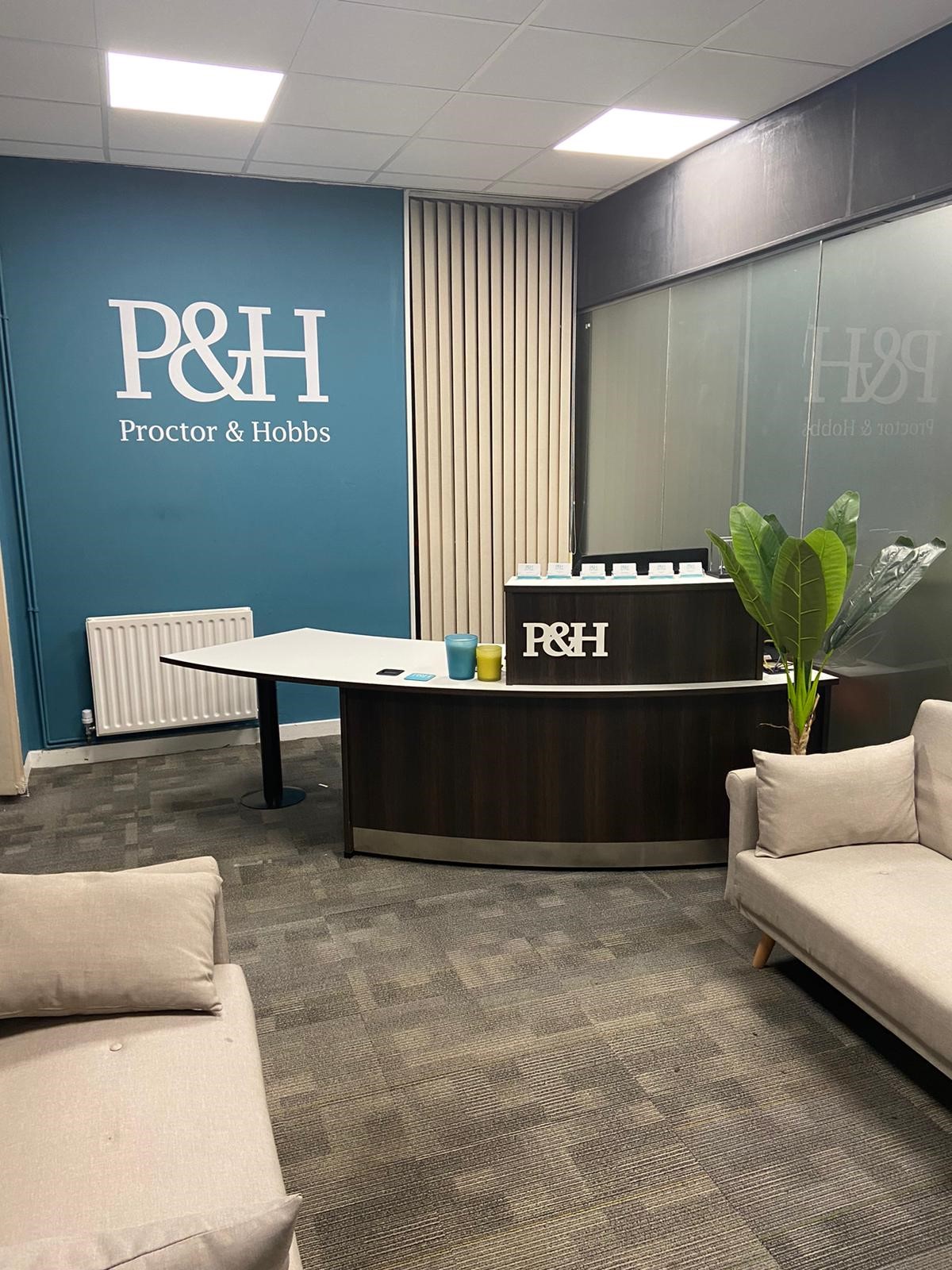 Out of hours
All of Proctor & Hobbs' clients are given the personal mobile number of the lawyer that is dealing with
their case. The firm understands that clients can have unconventional schedules, and a simple 9am until 5pm slot in which they can access their lawyer is very rarely convenient. Further, Proctor & Hobbs is in the process of setting up systems so that their offices can be open 24 hours a day. Not only is this convenient for clients, but also for colleagues, who often have other commitments throughout the day and may prefer to work on cases outside of conventional hours.
Working with prisoners
Also specialising in prison law, Proctor & Hobbs understands the pressures within the prison system and, as of July, will offer the first 250 recategorisation (CAT-D) applications for prisoners free of charge. Following this, they will provide the service at a nominal rate of £200 – around 70-80% less than
the general market rate – simply because they understand the financial burden that prisoners and their families undergo during incarceration. The promotion has featured in Inside Times, which has
a national readership of over 80,000 inmates. This reflects their belief that every individual should have access to affordable, first-rate legal advice.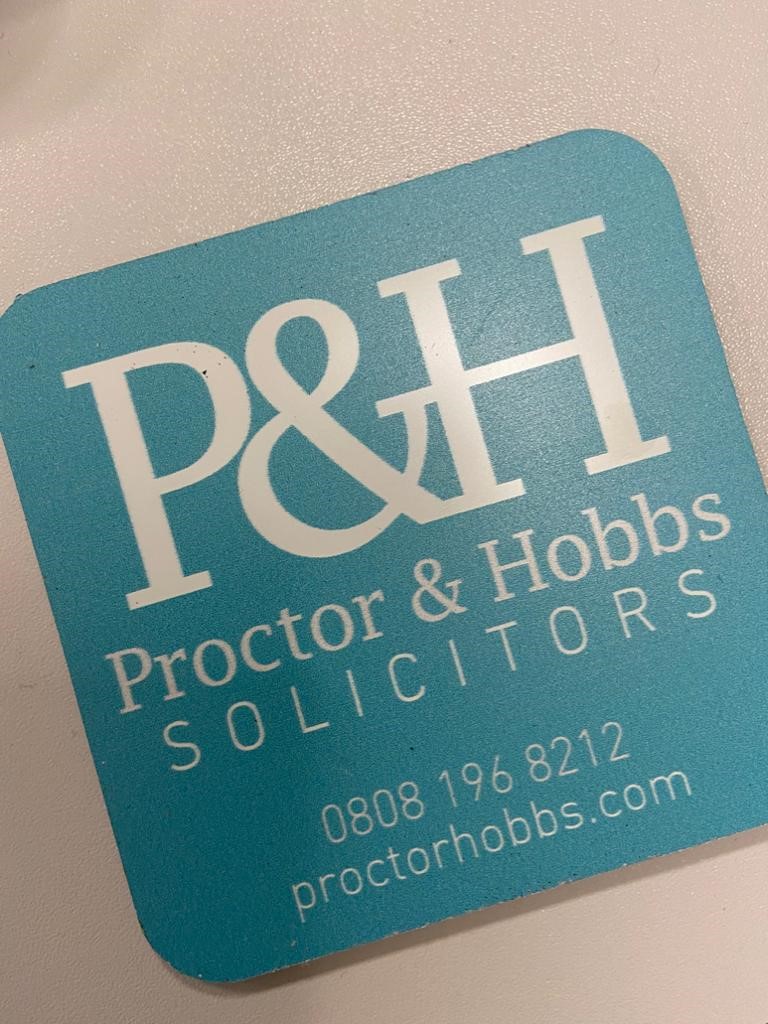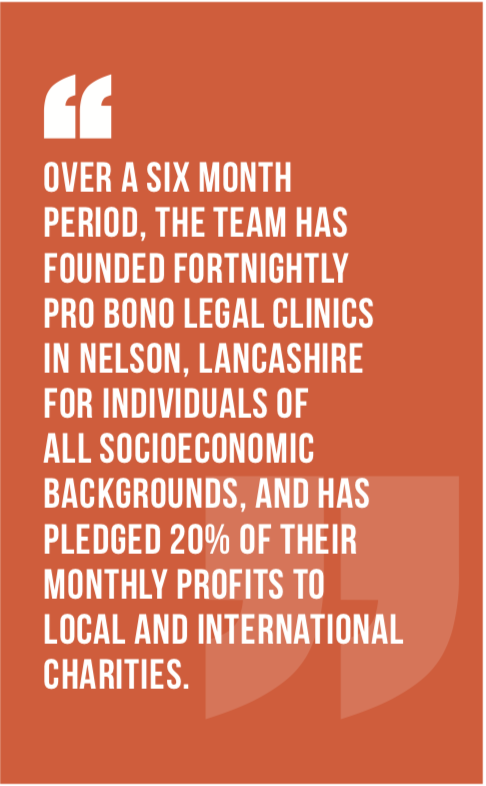 The 'people's firm'
A client-focused company, Proctor & Hobbs thrive on being the 'people's firm', aiming to give back to the local community in any way possible. The team firmly believe that operating a law firm, or any business
for that matter, should not simply be about making money, but about helping people in need. Many of the firm's legal fees are discounted according to the client's personal and financial situation, and they aim to respond to clients on the same day as their enquiry. The team has a strong work ethos, providing the best service to all individuals irrespective of whether they work on their cases or not.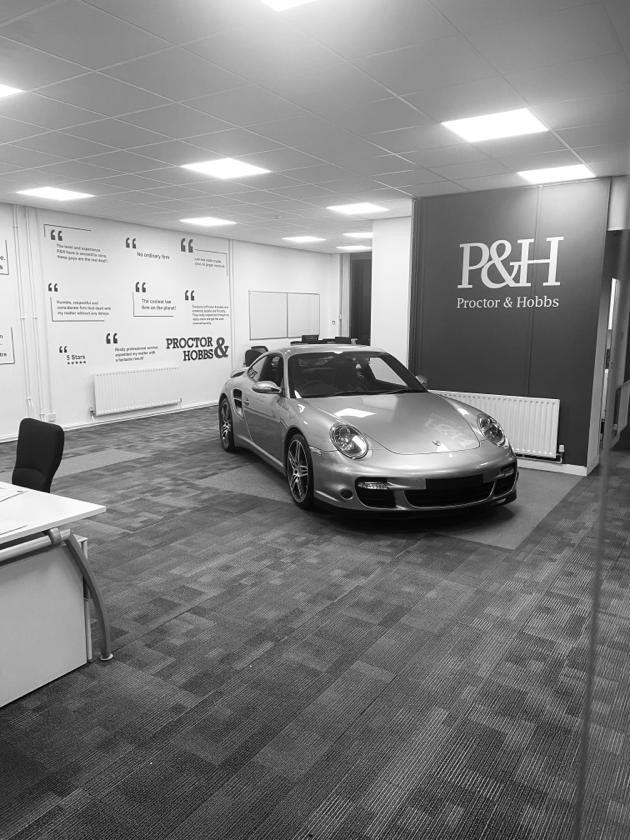 Judges' comments:
The judges commend Proctor & Hobbs for their client-centred approach, which has already earned them a leading reputation since the firm was established in December 2019. Over a six month period, the team has founded fortnightly pro bono legal clinics in Nelson, Lancashire for individuals of
all socioeconomic backgrounds, and has pledged 20% of their monthly profits to local and international charities. They have also recently purchased an ambulance which will be transported to Syria for humanitarian aid. All members of the team are involved in charitable causes; uniting them with
the shared aim of improving both national and international communities.